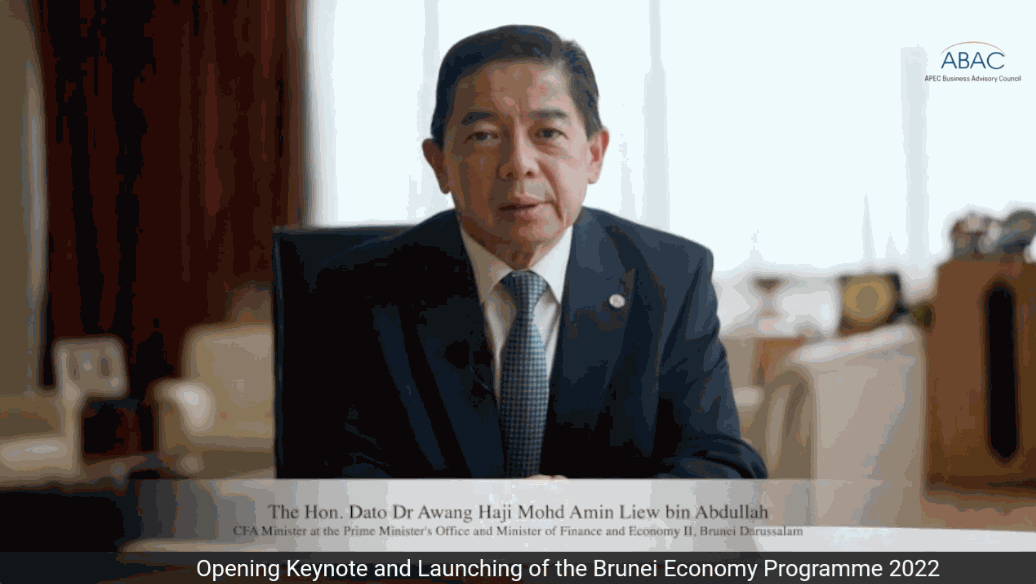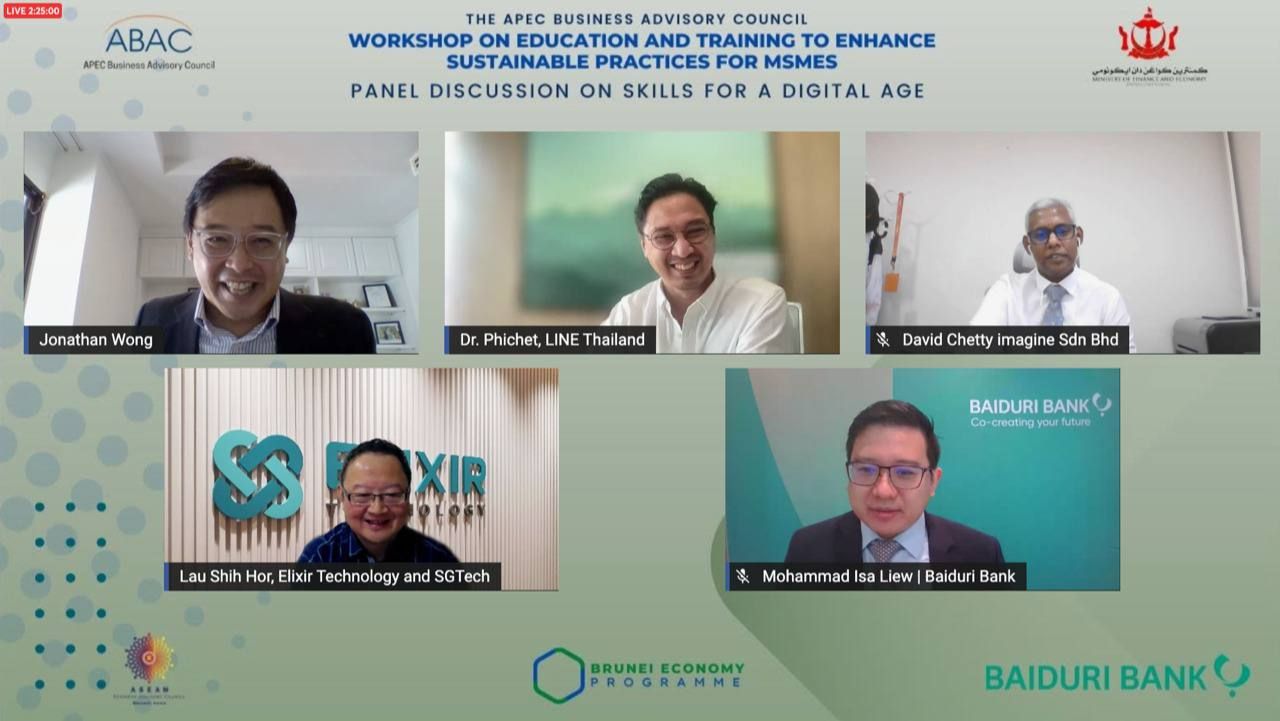 Launch of the Brunei Economy Programme 2022
07 July, Bandar Seri Begawan

Launch of the Brunei Economy Programme 2022 and Opening Keynote Address titled 'Making an Impact: Towards a Sustainable Digital Future for MSMEs' by The Hon. Dato Dr Amin Liew Abdullah, Minister in the Prime Minister's Office and Minister of Finance and Economy II, Brunei Darussalam.

The Brunei Economy Programme is hosted by the ASEAN and APEC Business Advisory Councils Brunei in collaboration with the Ministry of Finance and Economy and in partnership with Baiduri Bank. The Programme will engage in dialogue with the business community focusing on economic growth, digitalisation and sustainability while linking Brunei business with Southeast Asia and the Asia Pacific.
The keynote highlighted the importance of supporting MSMEs given their significant footprint across APEC and the collaborative approach needed to support MSMEs in their sustainability journey.

On the Brunei Economy Programme launch, the Hon. Dato Dr Amin Liew Abdullah, Minister in the Prime Minister's Office and Minister of Finance and Economy II said:

'I would also like to offer my sincere gratitude and heartiest congratulations to APEC BAC Brunei and ASEAN BAC Brunei for the development of the Brunei Economy Programme. I am confident that this program can be a platform that brings the private and public sectors together towards achieving our Wawasan 2035.

This program will also support the Brunei Government's focus on 'Recovery, Sustainability and Digitalisation' by engaging the local and international business community – in line with the Brunei Darussalam Economic Blueprint that aims to achieve a dynamic and sustainable economy by 2035.'